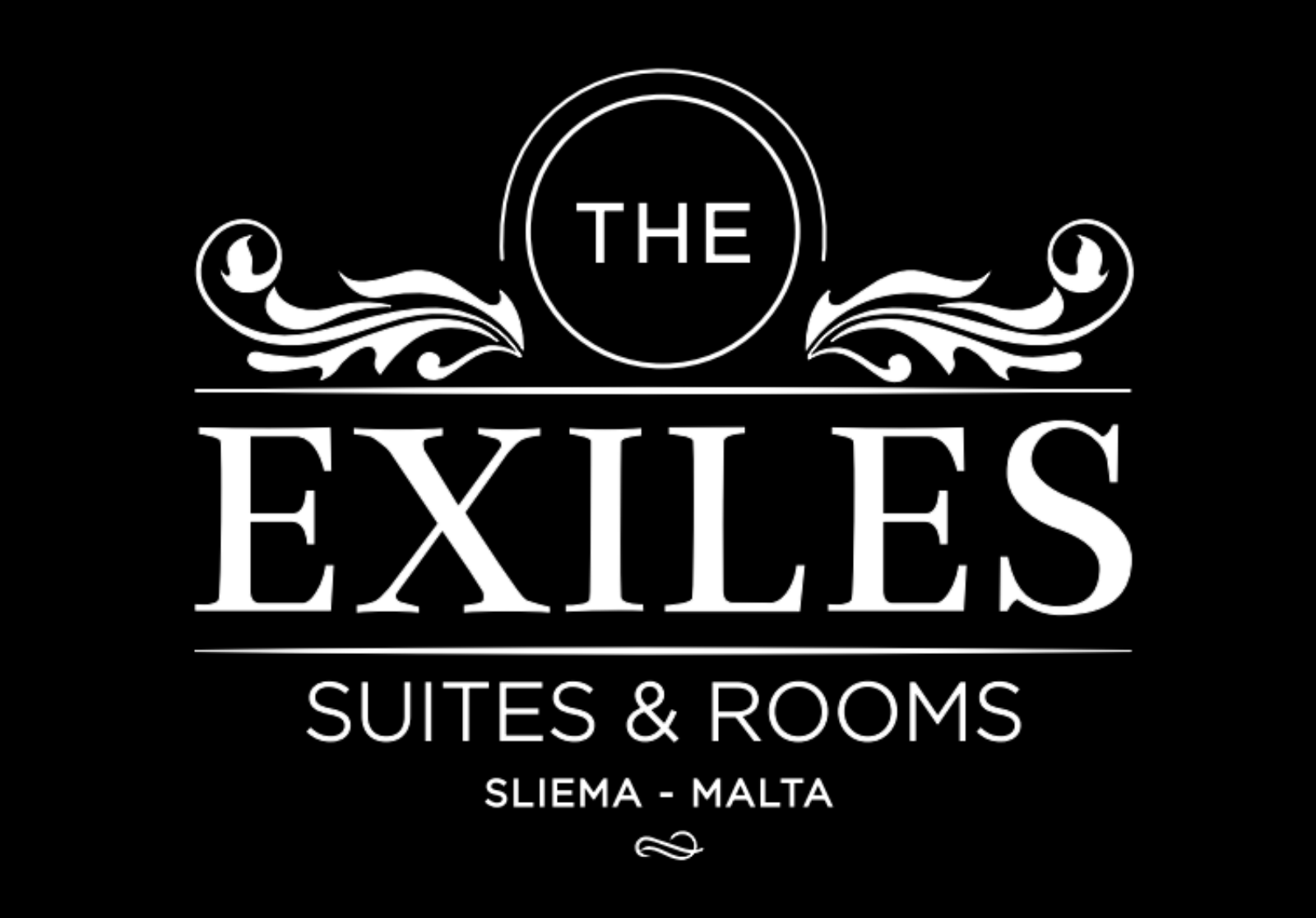 The Exiles Hotel is a family operated business which was founded in 2019 by our late father Silvio. Situated in Saint Francis Street adjacent to the popular Sliema Promenade on Tower Road, our hotel is a stone throw away from several bus stops, beaches, restaurants, bars, shopping malls and landmarks.
Sliema is a beautiful coastal town situated on the north-east of Malta, adjacent to St. Julians and Gzira.
Once the home of Malta's aristocracy; it has now become a major commercial area for both tourists and locals alike, immensely popular for hospitality, catering, retail and entertainment.
The name Sliema originated from a chapel dedicated to The Our Lady of The Sea which was built in 1855, and also served as a landmark to the fishermen who inhabited the area back in those days.
Our town's name is linked to the opening words of the Hail Mary prayer, which in Maltese are "Sliem Għalik Marija".
The Maltese word "sliem" translates into peace and/or serenity.
Sliema is quite a large residential town for the Maltese Island with a population of around 20,000 locals and of foreign national alike.
The perfect setting to begin and end your day
The Exiles Hotel Suites and Rooms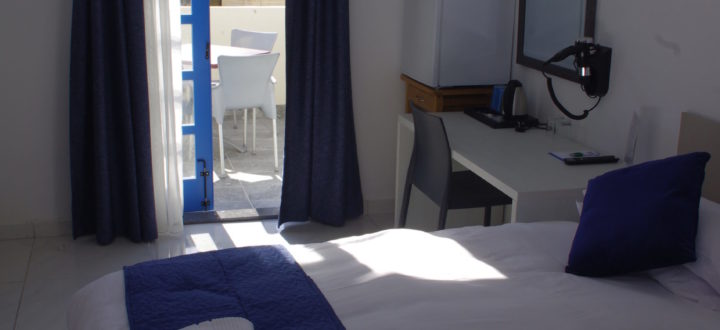 A favorite amongst our guests. This suite is the only one on the level, which features a double bed with a very spacious bathroom with a walk-in shower, a feature wall and large flatscreen tv with streaming options like Netflix. It also includes a private sizeable outdoor terrace area with seating, perfect for watching the sunrise with one of our complimentary teas or even the sunset with a glass of wine.
BOOK NOW!
Our central rooms, smallest in size but largest in heart. This room features a cute Mediterranean-style balcony and comes with a double bed and en-suite.
BOOK NOW!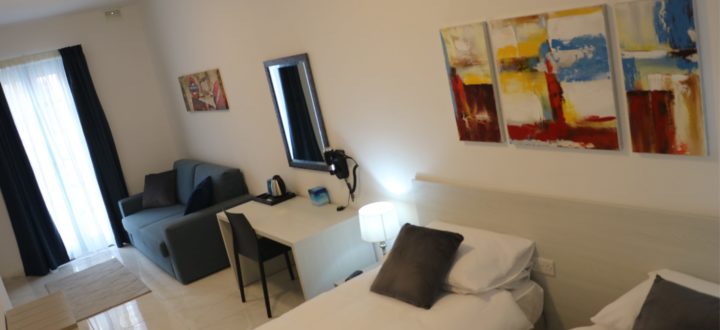 One of our larger rooms, with possibility to accommodate 4 guests. This suite features a cute Mediterranean-style balcony, comes with a 2-seater sofa which converts into a bed if needed and a double bed. It also includes very spacious bathroom with a walk-in shower.
BOOK NOW!